Evolve FM Move Management Software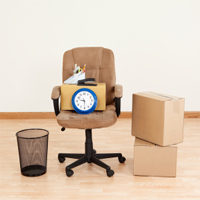 Successful organizations are in a constant state of change, responding to continuous shifts in the economy, the global marketplace, workforce trends and technology. As a result you need the ability to grow, downsize and reorganize your workforce to effectively meet these challenges. You need the ability to coordinate moves, adds, and changes (M/A/C) easily, without complication, and with the ability to minimize expenses.
Plan & Execute Moves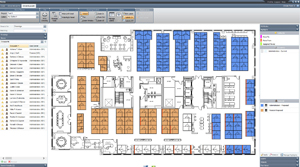 Evolve FM Move Management Software is a comprehensive, easy-to-use solution that simplifies both small scale moves and project based moves, and controls the cost of moves while minimizing disruption to your organization.
With Evolve FM Move Management Software, moves are planned and managed more effectively ensuring your workspaces and resources are ready for employee productivity. With Evolve FM, users can plan & design multiple "what-if" move option scenarios, incorporating floor plans, employees, and assets. When a move plan has been selected for implementation, the resulting employee and asset information is updated in your floor plans automatically and can be shared instantaneously.
Space & Asset Management Integration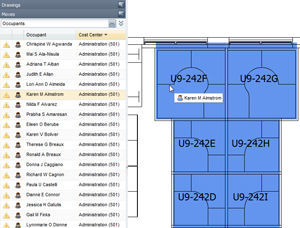 Evolve FM Move Management Software is fully integrated with your Evolve FM Space & Asset Management Software allowing you to incorporate your existing employees and asset data into your Move Plan scenarios.
Pick & Click Moves
By utilizing a simple "pick & click" technique you can display your Move List in the Evolve FM Move Planner and easily "pick & click" people and/or assets into spaces on your Move Plan drawings.
Operations & Maintenance Management Integration
When your Evolve FM Move Management Software is integrated with Evolve FM Operations & Maintenance, space occupation plans designed using your floor plans can automatically create a M/A/C ticket while your facility management department maintains the ability to control its execution.
By better coordinating all the task groups involved in a given M/A/C, you eliminate redundant data entry in executing the project, ensuring moves are completed correctly and expeditiously.
Key Features
Space Planning
Minimize the number of moves needed through move effective space planning.
Graphical Move Plans
Provide executive decision makers graphical, easy-to-understand views of spaces and move plans.
Move Project Collaboration
Create a collaborative environment for executives, employees, facility managers and key task groups to improve efficiency and minimize costs associated with M/A/C.
What-If Scenarios
Create "what-if" floor plan scenarios to support move planning and disaster recovery.
Leverage Existing Drawings & Data
Leverage existing drawings & data to associated floor plans with personnel, assets and spaces.

Automatic Move List Generation
Automatically generate move lists with corresponding data on personnel and business unit occupation.
Pick & Click Move List Generation
Automatically generate move list utilizing simple "drag & drop" actions from occupant move lists.
Service Request Integration
Automate one-person move requests using web based request forms.
Work Order Integration
Integrate Operations & Maintenance to distribute work orders to execute M/A/C plans using built-in operations management features.
Accessibility on Various Devices
Evolve FM facility management software fluidly responds to fit any screen or device size. No additional cost for mobility, and no add-on apps required.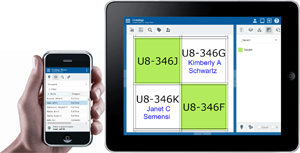 Case Studies
Install Options
Requirements

1Browser Based
Evolve FM is fully browser based allowing access through your corporate network, or the internet.
2Secure
Functional Group Security & user based permissions allow you to control access to features & data via a user's login credentials.
3Scalable
Evolve FM fits any size organization - from those looking to manage a single building to organizations with over 100,000,000 SF of space to manage.
4Affordable
Evolve FM competes functionally with products 2x - 5x its price.
---
We're Here to Help
Simple Solutions FM offers facilities management software & service solutions that will help you make informed decisions about the space you occupy and the facilities you manage.
Please contact Simple Solutions FM with technical questions, a free consultation, or for a product demonstration and pricing information.
Call us today - 978.263.9911
Share Evolve FM Space Management with your colleagues and friends.